Build The Future of Human Connection
Los Angeles | Chicago | New Zealand
Building The Future, Today
We are a team of builders and dreamers, fascinated by the potential of emerging technology to positively impact the world. Our team is comprised of software engineers, machine learning and computer vision experts, 3D artists, content creators, VR + AR enthusiasts, seasoned operations and marketing professionals, and technology entrepreneurs. We are humbled by the challenge, and relentless in our mission to improve the way society lives, learns, works, and plays.
Technical Support Engineer
Wellington, NZ
Full Stack Web Developer
Chicago, IL
"Working at 8i is such a breath of fresh air! The culture is incomparable and it's rare to be surrounded by humans who are as collaborative and altruistic as they are brilliant".
"8i's volumetric capture suite is exciting and engaging to work on, each solution building upon the last to create the best product possible."
"8i has created an amazing atmosphere where we can solve complex problems while having a bit of fun. This is what makes us a leader in the volumetric capture space."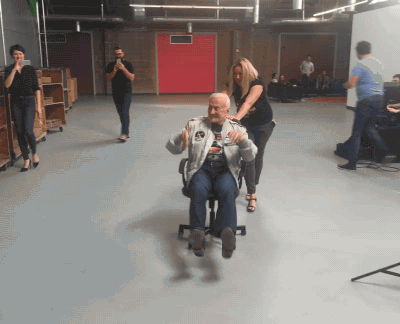 At 8i our day to day work is meaningful, fun, fascinating, and challenging. We are grateful to work with incredibly talented and friendly coworkers, to solve important problems, to constantly be brainstorming compelling ideas, and to regularly celebrate our wins. Oh…and we get to make holograms for a living.